The second edition of Pakistan Super League is just around the corner and the fans in Pakistan and around the world cannot wait for it. With the benchmark set pretty high last year, what the league has in store for us this time around, we list a few.
McCullum's batting
Among the several other top picks during this year's draft, McCullum is probably the most attractive of them due to this attacking style of batting and dynamic captaincy. He was made Lahore Qalandars' captain earlier replacing Azhar Ali.
His dynamic captaincy took New Zealand cricket into the 'modern age' of cricket. Under his captaincy, a talented but unsure bunch of cricketers were transformed into world beaters. We can only wait if he could instil the same amount of self-assurance in his team Qalandars as well.
McCullum's abilities need no introduction. He's the finest T20 batsman of all-time who has performed exceptionally well in leagues all over the world including IPL, Big Bash, BPL and CPL.
McCullum is the only New Zealand batsman to score a triple hundred in Tests while he also has the fastest century of the format under his belt.
Brash, brutal and brilliant to watch, McCullum can bruise bowling attacks like few other men in international cricket.
PSL final in Lahore
When Zimbabwe toured Pakistan in 2015 for three ODI and two T20 match series, the country experienced international cricket after a long while, experience the cricket-starved country didn't have for several years.
Even though the series was against a lowly-ranked Zimbabwe, the buzz around the country was unimaginable. This was the real deal.
Many in Pakistan see this year's PSL as an opportunity for the return of international cricket in the country. All the matches last year were played in the United Arab Emirates, where Pakistan's national side has been playing all its international matches ever since the attack on Sri Lankan team in Lahore in 2009.
Even though Pakistan Cricket Board managed to stage PSL successfully last year, the fact that Pakistan Super League not happening in Pakistan was felt deeply by the cricket community in the county.
But this year's final has been scheduled to be played in Lahore, an announcement set alive real hopes of the revival of international cricket in Pakistan.
Although it's just one match out of the entire tournament, Pakistan cricket fans would graciously take it at this point.
Qalandars' performance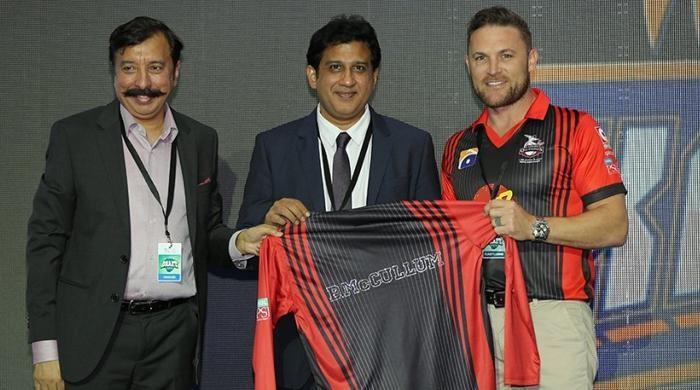 Last year, Lahore Qalandars were tagged as one of the favourites to win the tournament with big guns like Chris Gayle in the squad. However, to everyone's surprise, they finished at the bottom of the table after a poor display by players as well as uninspiring captaincy.
But this year would be a fresh start for Qalandars who would be captained by former kiwi skipper Brendon McCullum, often credited with taking New Zealand to play modern, aggressive style cricket. They also managed to bag England's top-order batsman Jason Roy during the drafts.
Qalandars' management also organised a talent hunt program in which thousands of aspiring cricketers from all over Punjab participated. The program led to the discovery of ambidextrous pacer Yasir Jan, who managed to get a 10-year contract from the franchise.
With players like Sunil Narine, Umar Akmal and Sohail Tanvir in the team, Qalandars have the potential to beat any team on any given day and their performance would surely be something to look forward to.
More international flavour
It was a star-studded affair last year too with cricketing superstars like Chris Gayle, Kevin Pietersen, Kumar Sangakkara and others. But this time around the league attracted several other players including Rilee Rossouw, Eoin Morgan, Jason Roy, Steven Finn and others who would be seen exhibiting their talent during the tournament.
Discarded players getting chance
Pakistan cricket's showpiece event is not just about fun or entertainment; it could make or break few careers too. The event has provided a platform for players like Ahmad Shehzad, Kamran Akmal, Shahzaib Hasan, Mohammad Sami, Saeed Ajmal, Umar Gul, Anwar Ali, Bilawal Bhatti, Aamir Yamin and others to impress the national selectors and revive their careers.
The tournament would also give an opportunity to some players that are already in the squad but still haven't cemented their place in the team. Players like Junaid Khan, Babar Azam, Umar Akmal, Hasan Ali, Mohammad Hafeez and few others fall in this list.